INTRODUCING THE HAWK SQUAD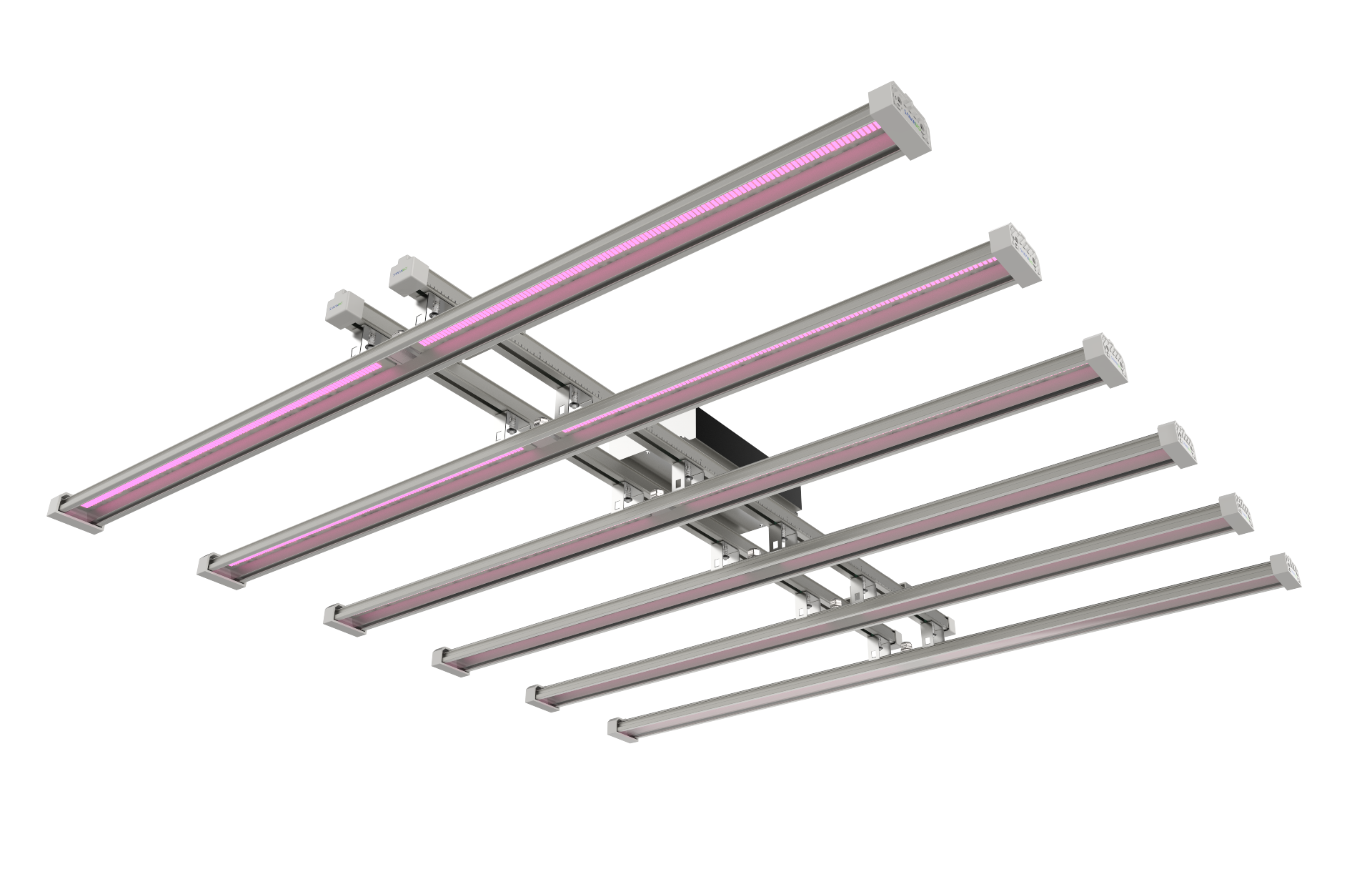 UNRIVALED UNIFORMITY
SECONDARY OPTICS = MAXIMIZING PHOTONS
Controlled Photon Distribution for Controlled Environments. The Hawk Duo is equipped with industry leading secondary optics that maximize photon distribution to the directed plant canopy, capturing light that is often wasted on isles and walls. In conjunction with the secondary optics, the Hawk Duo also incorporates a patented anti-reflective coating that diffuses that leaving the fixture, ensuring your plant canopy is capturing the best light possible.
HIGHLIGHTS
Secondary optics that uniformly distribute up to 1500 PPF umol/s to the plant canopy.

Available in multiple spectrum's to support plant growth at various stages.

Light Output control 0-10V via IP rated connector allows controller interface.

Uniformity and intensity can be fine tuned by adjusting light bar spacing.

Slim vertical profiles converses vertical real estate and also allows for vertical cultivation.

Wieland RST IP rated input power connector eliminates the need for separate plug and receptacle.